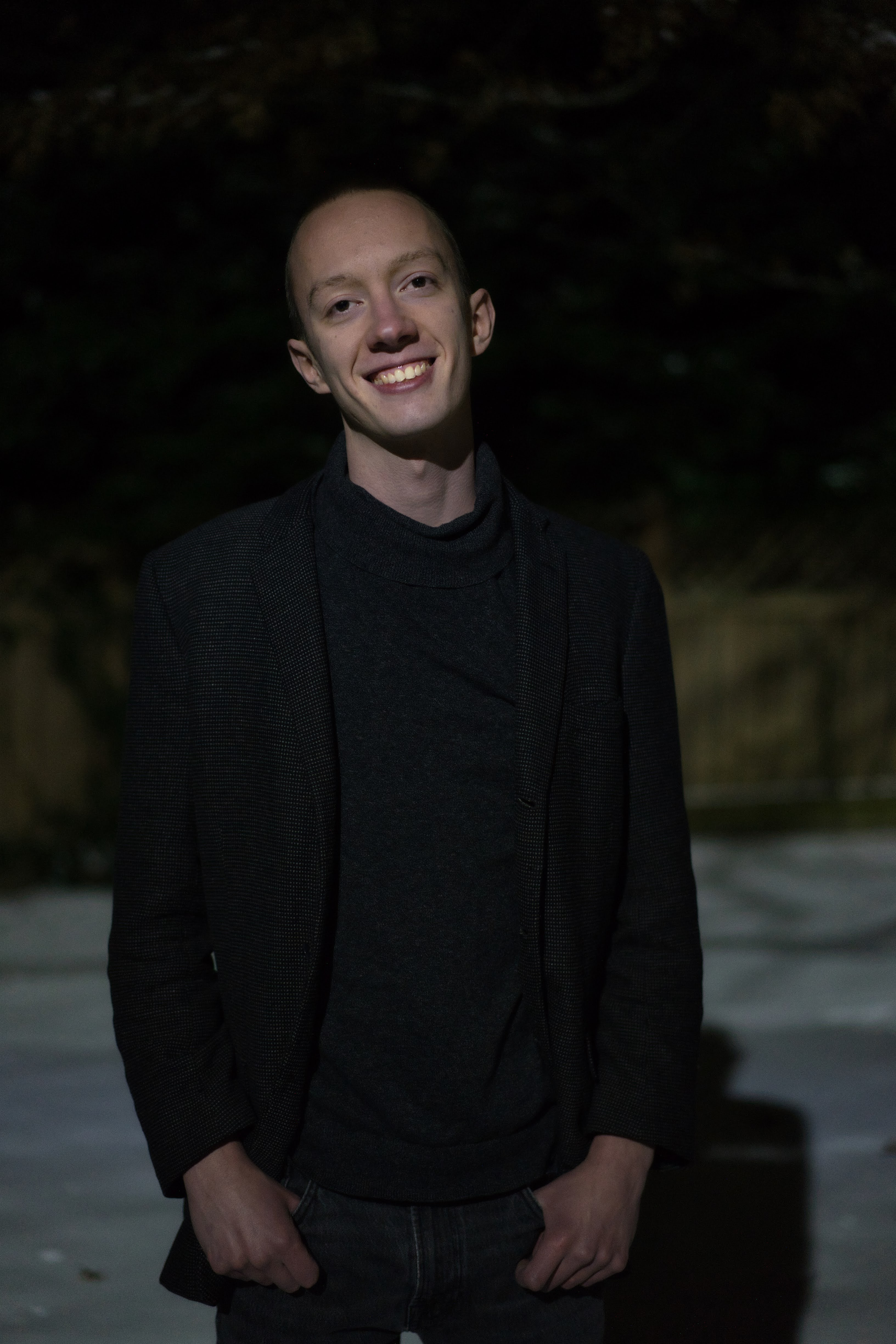 Etienne Leclerc
Office: DTB 527
Phone: 250-472-5191
Email: etiennel AT uvic DOT ca
CV
Resumé

I am a PhD student in applied mathematics, under the supervision of Prof. Boualem Khouider. My current research focuses on the mean field equations of a particular model for tropical convection.

My academic interests encompass mathematics, statistics, computer science (particularly machine learning and statistical learning theory), and atmospheric physics. I am especially fond of fields whose proofs begin with such statements as "let ε>0," or "let U be open."

My extracurricular interests range between chess, kickboxing, climbing, and salsa dancing. Here is one of the salsa routines I have choreographed.
Education
PhD in Applied Mathematics at University of Victoria, 2021-Present,
Honours in Mathematics and Computer Science with Statistics minor at University of Victoria, 2015-2021,

Dean's List, Recipient of Governor General's Silver Medal.
Publications
E. Leclerc, G. MacGillivray and J. Warren, "Switching (m,n)-mixed graphs with respect to Abelian groups", Manuscript submitted to Theoretical Computer Science, 2021, arxiv link
B. Khouider and E. Leclerc, "Toward a stochastic relaxation for the quasi-equilibrium theory of cumulus parameterization: Multicloud instability, multiple equilibria, and chaotic dynamics", Journal of Advances in Modeling Earth Systems, vol. 11, no. 8, pp. 2474-2502, 2019, paper
Talks
"Toward a Stochastic Relaxation for the Quasi-Equilibrium Theory of Cumulus Parameterization: Multiloud Instability, Multiple Equilibria, and Chaotic Dynamics" at CMOS Conference, 2021,
"A Whirlwind of Mathematics" at UVic Students in Undergraduate Mathematics Seminar, 2020 (slides; this was an informal, gentle introduction to fluid dynamics and vorticity for a general undergraduate audience),
"Switching Homomorphisms on Mixed Graphs" at UVic Discrete Math Seminar, 2019,
"Deriving the Navier-Stokes Equations" at UVic Students in Undergraduate Mathematics Seminars, 2019 (2-part talk),
"A Stochastic Cloud Parametrization" at UVic Undergraduate Mathematics Conference, 2018,
"Minkowski's Theorem" at CMS Math Camp, 2018 (this was an interactive talk on the geometry of numbers, for engaged high school students).
TA Appointments
Math & Stats Assistance Centre tutor, Fall 2021,
Tutorial instructor, Math 110 (Matrix Algebra for Engineers) & Math 101 (Calculus II), Fall 2021.
Math & Stats Assistance Centre tutor, Spring 2021,
Tutorial instructor, Math 101 (Calculus II), Spring 2021,
Marker, Math 122 (Logic and Foundations) & Math 492 (Waves in the Atmosphere and Ocean), Fall 2020,
Tutorial instructor, Math 101 (Calculus I), Fall 2019,
Math & Stats Assistance Centre tutor, Fall 2018,
Marker, Math 211 (Matrix Algebra I), Spring 2018.
Conferences
Canadian Meteorological and Oceanographic Society Conference 2021,
Workshop on Spatial Organisation of Convection, Clouds and Precipitation, 2021,
PIMS Scientific Grand Challenges and New Perspectives in Applied Mathematics: Ocean, Atmosphere and Climate Sciences, 2019,
Canadian Undergraduate Math Conference, 2018,
UVic Undergraduate Math Conference, 2017, 2018.